Set up light wall with door, possibly sparkling and paint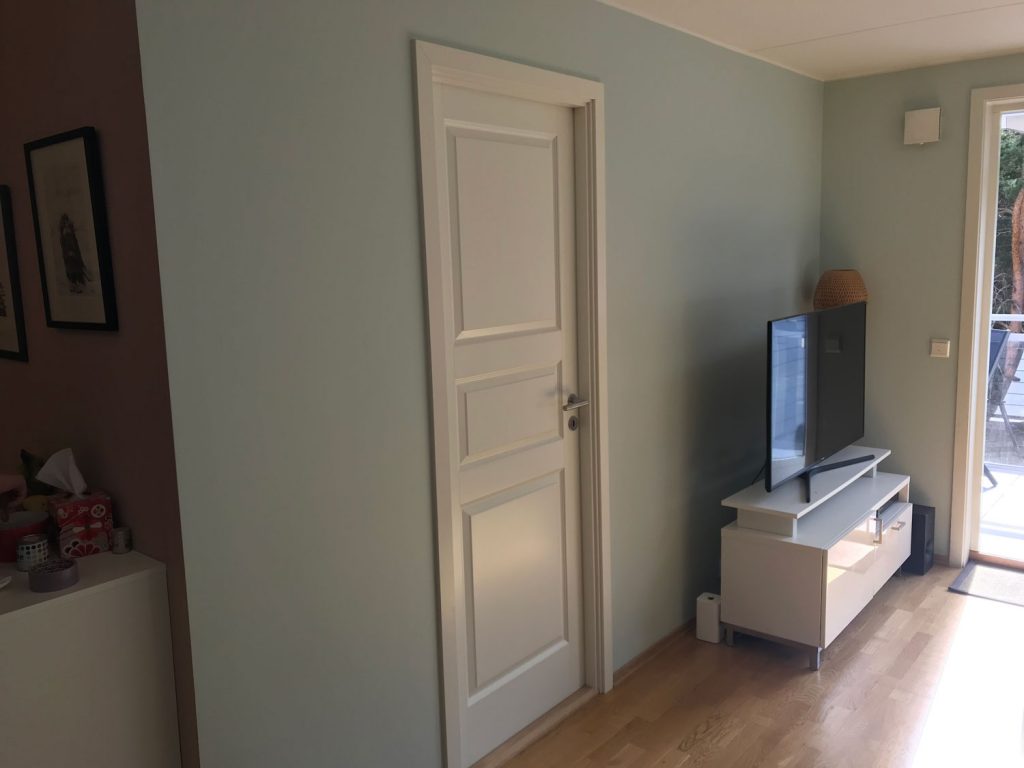 Job types:
Painting services
Sparkling
Carpenter / Builders
Carpentry services
Wall, floor and ceiling
Window and door
Job:
We want to set up a light wall with a door between the living room and what currently functions as an office. The previous owner of the apartment chose an open solution when the apartment was new, but the need for extra children's room means that we now want to close this opening. The opening in the wall is approx. 139 cm long, and the existing half-wall has a thickness of 10 cm. We want the door to be as similar to the other doors, which are of the Swedoor brand, in the apartment as possible. We believe the doors are of the Swedoor Compact 03 type. The corresponding door in the neighboring apartment is 72.6 cm wide. The total length of the wall is about 300 cm.
We would like a price estimate for the following:
1. Finely mounted wall
2. Finely mounted wall, sparkled and sanded
3. Finely mounted wall, sparkled, sanded and painted
Review:
The job was done quickly and efficiently. The result was excellent and we can definitely recommend the company to others!
Rating:
5star